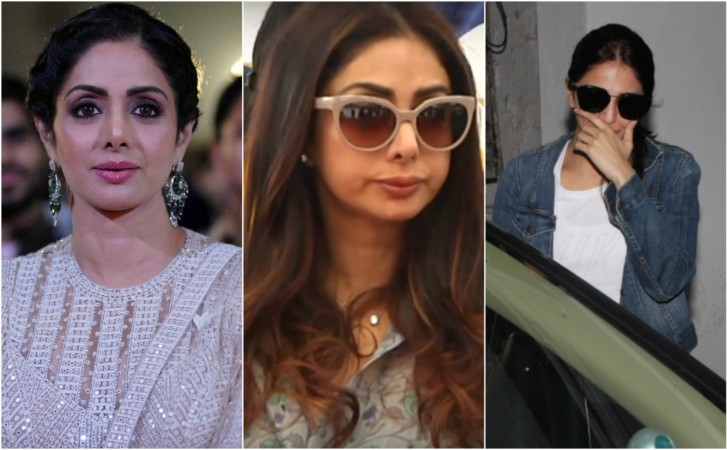 After Esha Gupta's lips got our eyebrows raised, it's Sridevi and Vaani Kapoor under the radar. Sridevi who gave Filmfare Awards a miss was seen at Anurag Basu's Saraswati Pooja. What caught our eyes were the pictures going viral that shows her lip surgery going terribly wrong.
Talking about plastic surgery, Sridevi had earlier told media: "No, I haven't. I want to tell these people that instead of whining and criticising, why don't you move out of your comfort zone, zip your mouth and slog it out? Then let's talk! There will be a visible change not just in your appearance, but also in your attitude. But if you're a lazy bum, hooked to TV, and cannot give up your food because you know you can undergo cosmetic surgery, you're damned!"
Oh! our eyes hurt. Why the sudden plump? Why not let the skin grow naturally?
The change is so visible Mrs Kapoor. Why?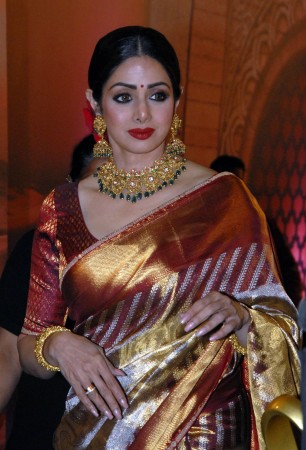 "It doesn't work like that. Anything that is plastic melts in no time. You have to understand
that there's a regime for everything and you benefit by associating yourself with it. To look and feel good, you have to slog it out."
She had added, "I lead a systematic life. I am health conscious, I do power yoga, play tennis four days a week, control my diet and resist junk food, fried stuff and sweets, even though I have a sweet tooth. And most importantly, I don't sweat the small stuff (laughs). All these bring a change in the appearance."
Meanwhile, Vaani Kapoor who was seen exiting a clinic was hiding her face too. We wonder why? In an interview with Mid-Day, Vaani Kapoor said: "I have lost weight; my face is bound to look different. We shot in Paris when it was freezing; the cameras keep zooming in and out. The face looks different from different angles. I can't afford surgery, I am only one-film old."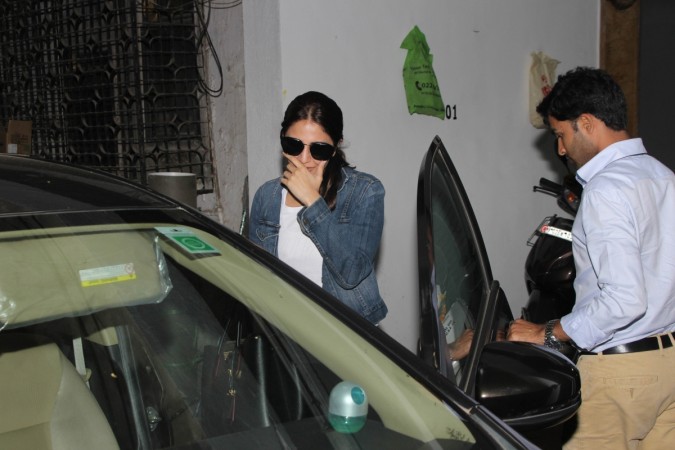 Is she trying to get back to her old look? What do you think?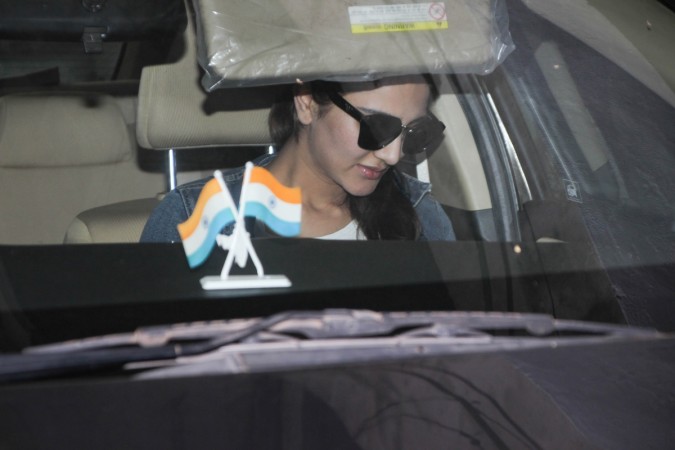 Some might argue that it's their body and their decision to do what they want, and we agree with that point. But what happens when that goes wrong? Celebrities need to understand the consequences that would occur if something like this goes out, it will be written about.