Popular Pakistani actress Saba Qamar, who starred in hit Hindi film 'Hindi Medium' opposite Irrfan last year, broke down during an interview while sharing the humiliating ordeal she had on account of her nationality at an international airport once.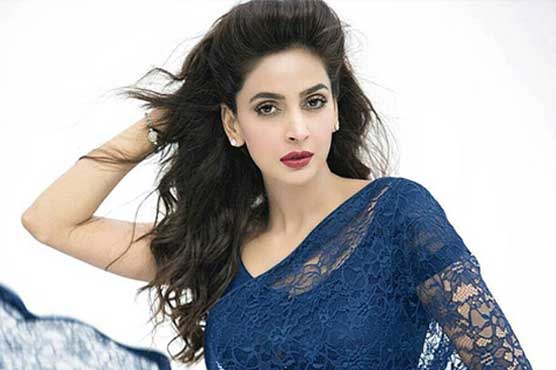 In an interview with Pakistani channel A+, she said that she was discriminated against for being a Pakistani national and the reality of how the world sees her and her country hurt her very much. In the less than 50-second video clip from the interview shared on social media, an emotional Saba is seen talking about the time she visited Tbilisi, Georgia, to shoot a song with Irrfan for 'Hindi Medium'.
She says, "We were at the airport and while all my Indian crew went ahead, I was detained. I was investigated and interrogated. It was the most embarrassing and humiliating moment for me. I was stopped just because of my Pakistani passport."
The actress, with tears flowing down her cheeks, said that when on home turf, one heard 'Pakistan Zindabad' all the time but what she saw when travelling abroad was worlds apart. She said, "That day I realised our (Pakistan's) position. Where do we stand?"
Ever since the video went viral, some netizens have praised Saba, while others have slammed her for speaking against her homeland.
Saba Qamar has to her credit Pakistani TV shows like Uraan, Baaghi and Jinnah Ke Naam. She has acted in films like Manto, Lahore Se Aagey and Aina.
Saba received rave reviews for her performance in 'Hindi Medium'.
It's not just

#SabaQamar

who feels humiliated. All

#Pakistanis

feel humiliated when we are considered a terrorist state, when our children are killed like flies & we can't get justice for them, when terrorist like

#HafizSaeed

roam around freely & we watch them helplessly.

pic.twitter.com/pHalKqo7cq

— Sabah Alam (@AlamSabah) January 16, 2018